Severn Copper Bateau
Full Vintage Interior & Exterior
(optional overflow)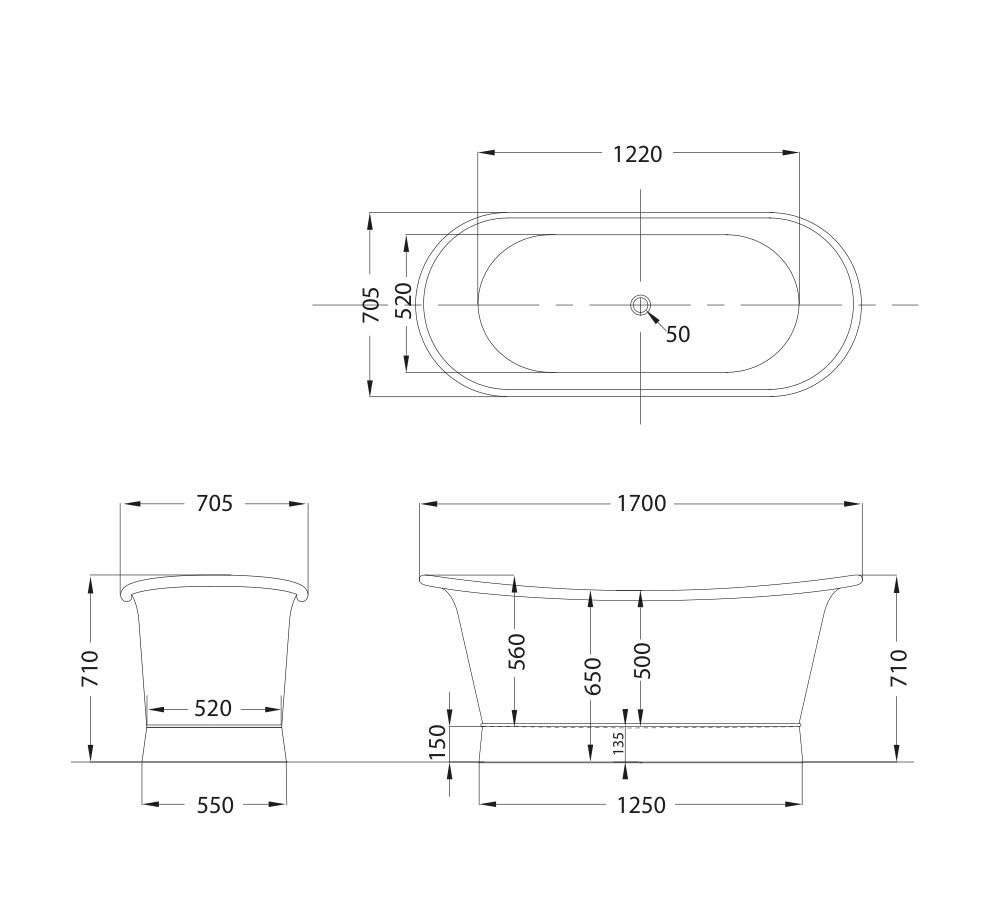 SEVERN COPPER BATEAU
FULL VINTAGE INTERIOR & EXTERIOR
(OPTIONAL OVERFLOW)
The Severn Copper Bateau is one of our most popular baths - and with good reason. It's made with the same attention to detail as our other baths and beautifully hand finished. It has a full vintage interior and exterior in a beautiful burnished shade of copper cleverly created with a patina. It's a visually pleasing stunningly shaped bath, and you'll see our Severn bath comes with an overflow in the picture, this is an optional extra. It's a beautiful way to spend your bath time in the kind of accessible opulence that you're going to enjoy for years to come.
As you can imagine it's made from high gauge quality copper that's hand beaten, polished and sealed, giving it the kind of hand finished uniqueness, all our baths possess.
Our warehouse stocks the standard size which is (l)1700mm x (w) 705mm x (h) 710. However, if you need a different size, we'll create one specifically to your requirements, taking around 8 weeks to manufacture and deliver, just ask us about this service.